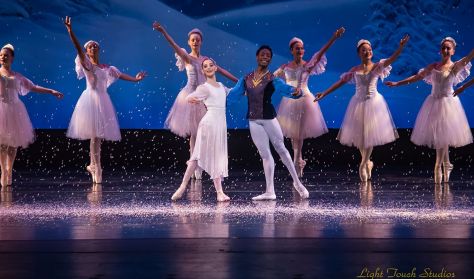 2
Nutcracker in a Nutshell
A family-friendly performance designed specifically with young children in mind. 
US $ 10.00
Balcony Box Left, Balcony Box Right, Balcony Center, Balcony Left, Balcony Loge Left, Balcony Loge Right, Balcony Right, Loge Left, Loge Right, Mezzanine Center, Mezzanine Left, Mezzanine Right, Orchestra Center, Orchestra Left, Orchestra Right, Wheelchair Left, Wheelchair Right
"Nutcracker in a Nutshell" is a sweet, abbreviated performance designed to introduce children to ballet as a performance art. This 45-minute performance will feature select excerpts from the full-length production providing a fun-filled opportunity for families with young ones. 
Performance Date:
Friday, December 15th: 10:30 am
Lazzara Performance Hall, UNF Fine Arts Center
1 University of North FL Drive, Jacksonville, FL 32224
Tickets: 
$10.00 Adults
$6.00 Children (discount can be applied in basket)
Purchase 10 children's tickets and get one free adult ticket. Simply select 11 seats on the next screen, the 11-th seat will automatically be FREE!
PARKING NOTIFICATION: UNF requires all attendees to purchase a parking pass for all performances. Parking passes are $5 and can be purchased at the kiosks located around the UNF campus.