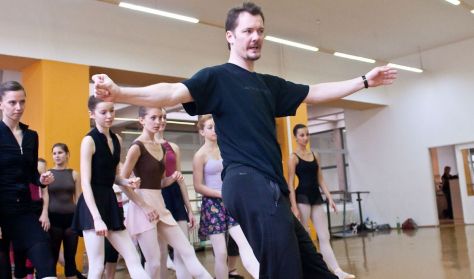 Master Ballet Technique Class
Master Class with Davis Robertson, Artistic Director of New York Dance Project
Davis Robertson, Artistic Director of New York Dance Project, will be conducting a Master ballet technique class for intermediate/advanced students ages 12 and above. The class will be held inside one of the dance studios on the Jacksonville University campus from 4:30-6:00 pm. The cost of the class is $20 and all participants must be pre-registered. No walk-ins will be accepted.  
Oct. 13 & 14, UNF Lazzara Theater
Mar. 9-10, 2019, UNF Lazzara Theater
A family-friendly performance designed specifically with young children in mind.